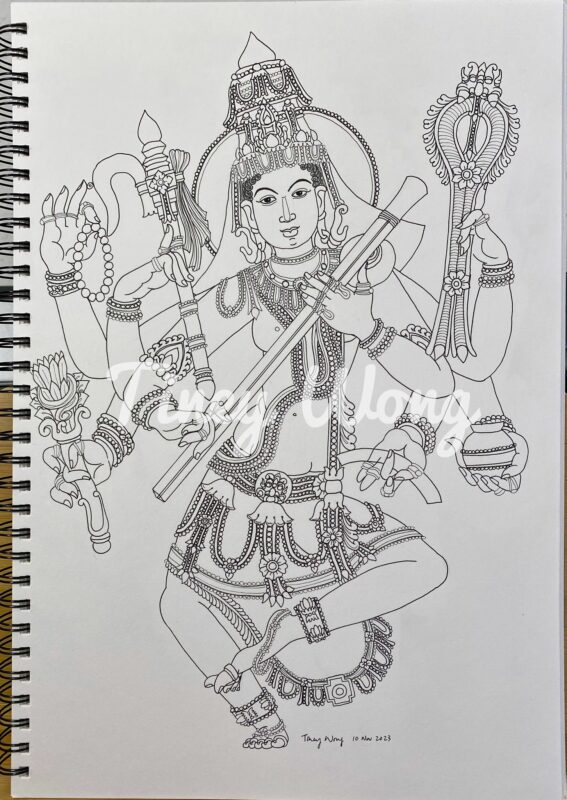 A3
Practice of copying the 1150CE Hoysaleswara temple, Halebidu Karnataka, Dancing Saraswati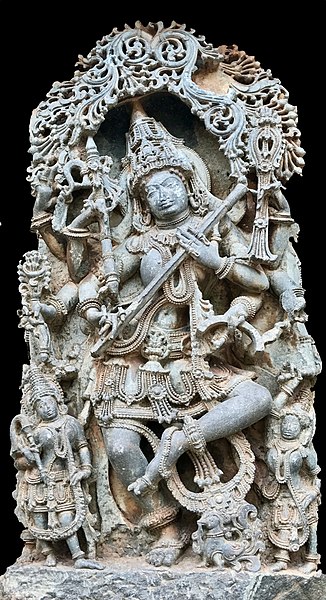 I have an idea of copying the masterpiece in temple for my Shilpashastra practice. But I have definitely bite wayssss more than I can chew for the first attempt! 🤣🤣🤣 I almost give up, because it is too challenging.
As it is a practice, I tried to finish it. I have learned quite a lot from this one. First of all, I can understand my weaknesses. And then I found out why some sculptures of Saraswati have veena and some don't. Why the veena looks different from the modern one. Also, I have to think about what to draw for the missing hand.
I think it is a successful practice, as I learned a lot from the process of doing it. Definitely need to choose something much more manageable next time!
Reference: https://commons.m.wikimedia.org/wiki/File:1150_CE_Hoysaleswara_temple_Halebidu_Karnataka,_Dancing_Saraswati.jpg
39/100