Dakshinamurthy 10 days Shilpashastra workshop by Mahalakshmi
A2, graphite pencil
Dakshinamurthy is a form of Shiva. He is the Adiguru (the first teacher or the Supreme Master). He is the personification of the supreme or the ultimate awareness, understanding, and knowledge.
I am learning Shilpashatra from Mahalakshmi for 3 months now. I have improved a lot in this 3 months. I am practicing 30mins to 1 hr every day. Practices never betray you, they always compound if you are willing to put time in.
When this workshop was announced, my heart almost skipped a beat! Nataraja and Dakshinamurthy are the goal that I am hoping to draw after learning Shilpashastra. I just dived in headfirst into the workshop, but started to get nervous that I may not be able to pick up. But teacher is well prepared with plans and solutions ready for different levels of students. She spent so much time to give corrections to everyone of us again and again! I mean it! Everyone! If you are willing to learn and submit your work, every drawing has been given corrections at every stage. Not to mention she has to handle all the questions from us( scared and nervous🤣).
It has been an amazing journey and I don't want it to end. Learning with enthusiastic classmates and a passionate teacher is an empowering experience! I can't wait for the next workshop already!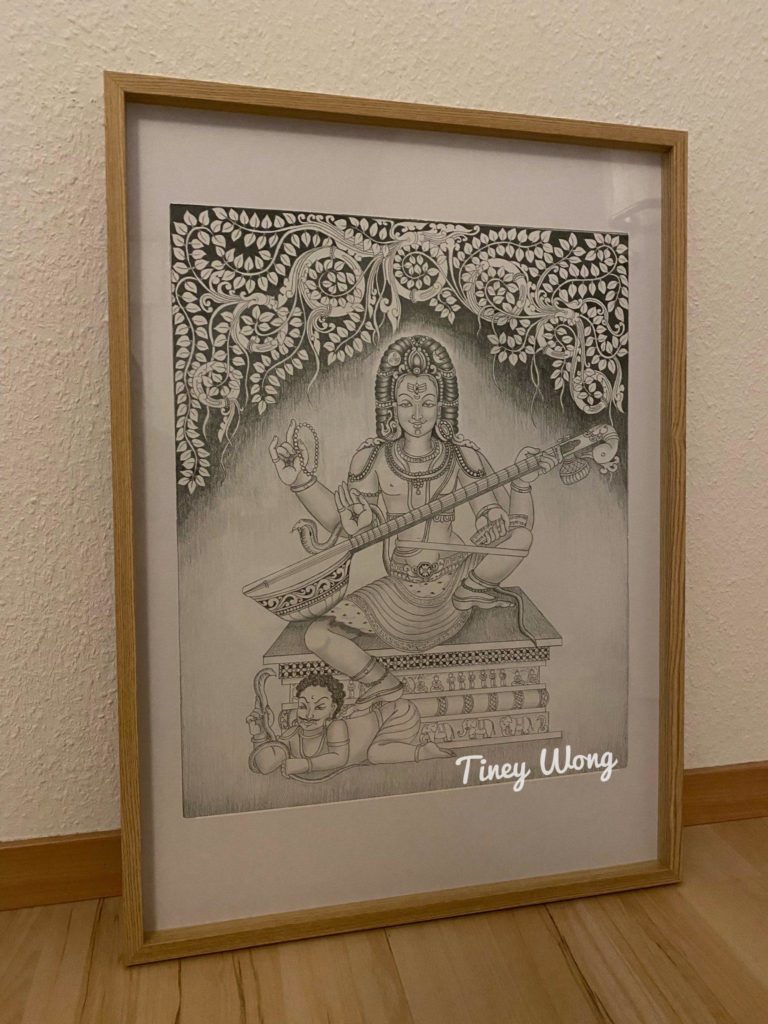 P.S. My drawing of course doesn't do justice to the art form. But I am full of love and joy to be able to learn it.
20/100