Home
|
About
|
Archive
---
Conference reports (ICA, useR!, IC2S2)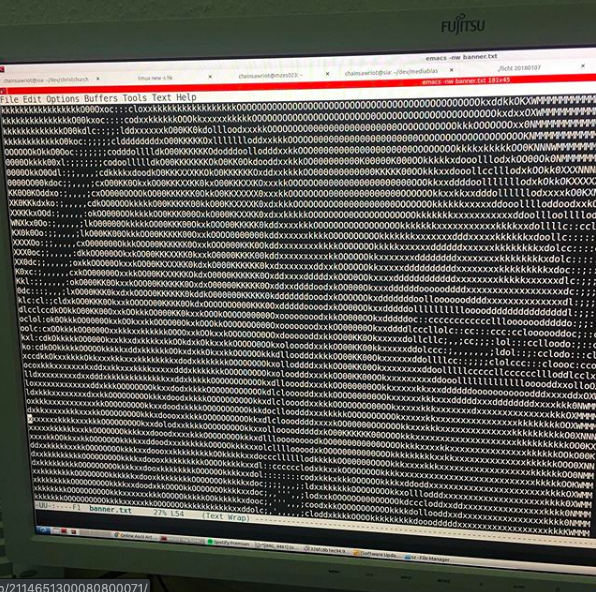 In the last post, I said I'll tell you about my ICA presentation. For two months, I have not done that. Now I do.
69th ICA in Washington DC (24-28 May)
At ICA, I had two presentations. The one at a preconference was boring. I have nothing to say.
As I have said, I have prepared my presentations using a new method. I though people liked my presentation. For example, this tweet from my colleague (and coauthor) Christiane Grill :
At ICA, I have been invited by Wouter van Attevaldt to be the subsitute chair of his session. He had a schedule clash, obviously. This was the first time for me to chair a session at ICA. I did that with my sense of humour, i.e. overengineered the thing and wrote a program called Wouter to chair the session.
In retrospect, this ICA was okayish. I met my old friends from Hong Kong, built some new strong ties and did a lot of things. However, as I am now a at home bartender, the offered cocktails were not great. I have tried to attend receptions at conferences: be there, order a drink, complaint about drink, be awkward, if there is a chance to talk, talk; if there is no such a chance, then leave. Next.
useR! conference in Toulouse (09-12 July)
Before this conference, I stayed in Athens for a week because my wife had a performance there. The trip in Athens was good and bad at the same time. The good: the food was wonderful. You can't imagine how we wanted to eat fresh seafood, after living in an inland town for over a year. Also, the greek people know how to make coffee. Even an auntie at a bakery can make me a great Freddo Espresso. The bad: law and order were virtually not exist. My wife was almost a victim of pickpocket.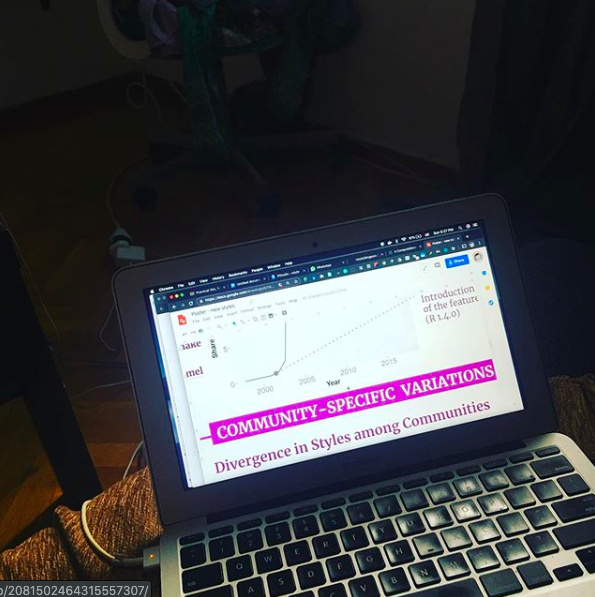 During my stay in Athens, I needed to work. I told my colleague in Mannheim that my trip to Athens and Toulouse was actually a writing retreat and hackathon. In some nights I worked dusk till dawn to finalize the poster and the paper for the presentation in Toulouse.
The conference in Toulouse was actually more of a tech conference and less of an academic conference. Thus, the atomosphere was less intense and I felt quite at home.
I took part in the tutorials of RCpp and statistical data cleansing, both of them were fun. The most of the keynotes were super inspirational. It was a good mixture of technical and "soft" topics. I like the keynote by Julia Stewart Lowndes.
Seriously, I did not enjoy a lot of the presentations. I tend not to be a good at conferencing and maybe I am also sour graphes here. But I have a feeling that the peer review of the conference was actually not blind. Big names do not automatically equal to good presentations. Also, the abundance of french presenters (in particular those from one single company) was very unusual.
Anyway, my lightning talk was well received. I have tried to make such a niche topic of german grammatical gender as lively and as general as I can. It was too lively to a point that I was like trolling the German language, rather than presenting something about R.
The poster presentation was great as well, thanks to my coauthor Yen. She has done a great job in presenting our research. We have received valuable feedbacks from the R community. But still, it would be much better if we can present our research orally.
IC2S2 2019 in Amsterdam (16-20 July)
After my return from Toulouse, I have stayed only in Mannheim for a weekend and then I traveled again to Amsterdam. This trip was better because it was by train. I always love travelling by train, rather than by flight. I can usually work on a train rather than in a plane. Also, the carbon emission is way lower with a train than with a plane.
This was my first IC2S2. I had high expectation about the conference. I have talked to my wife multiple times about it: I might meet some people with the same wavelength as me in the conference. Well, to say it at the beginning and be absolutely honest: turn out it was not the case.
The problem might be me, not the conference: I caught a cold and thus I was sick during the conference. It might be one of the reasons why I was not enjoying the conference.
The first day of the conference was tutorials. I like the multiplex network tutorial, a lot.
The conference had all the big names you can imagine to do the keynotes. Some of them were great. For example, the one by Ken Benoit was great. By highlighting the great ones, you know what I want to say about the rest. To be polite, it is better for me to save some words.
After the conference, I still don't know what computational social science is. If IC2S2 is the biggest conference in the field, then I think the subject is still heavily divided.
Back to the talks, yah, I did a presentation. But my session was not even about text analysis. I thank some of the friends for coming to my session anyway. I know some text analysis people came exclusively to my session just to listen to my talk . My talk ended uneventfully. Compare to the presentations in the other two conferences above, it ended too uneventfully.
The rest of the conference was… I don't have much to say: met some friends, talked about projects, ate some stroopwafels. Und das war's.
I think the best trophy from this trip was a glass of Ketel One (Vodka) and one Damrak Gin. The amsterdamers know how to make good gin.
On my way back to Mannheim, it was a 6-hour train trip and I wrote a lot of code. That's the most productive moment of my Amsterdam trip.
Endnotes
I can't believe this blog post took me more than 20 days to write. So, after the conference season is the working summer. Basically, I am currently working on my ICA 2020 submissions. So, the cycle never ends.
---