Walking from home to Yuen Long town
Recently I am trying to be more open minded and get inspired by the people around me. My Indian Dance teacher and my hula sister keep inspiring me all the time. Today is public holiday. I took my hula sister's idea in to action which is walking from my village to Yuen Long town. It takes 15 mins for minibus to do the job, but the worst part is the minibus come whenever they like (15 mins, 30 mins, sometime even 45 mins to get one!!! >_<). So I decided to give it a try with my hubby, and it took us 2 hrs. But it was fun, we found many little beautiful things along the way and felt much relaxed comparing stay at our little room all the time!
Mango on the tree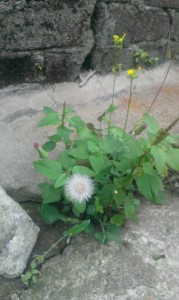 I always can't stop myself from blowing to this lovely plant.
They are everywhere!
These 2 kinds of purple flowers are growing next to each other.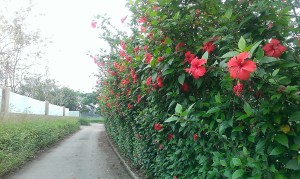 I have to take a hula video in this lane, super beautiful!!

one of my favorite plants!